A chart has been floating around the facebooks and it is quite interesting. What activities pose the most risk for contracting the coronavirus? It's not too surprising, but as we keep reaching record-setting numbers, and as Greg Abbott and his ilk continue to fail Texas, and as people keep making bad excuses for not practicing CDC guidelines (masks/distancing/stay home), this is good information to know. Click here for a PDF of this. Or, click on the image below.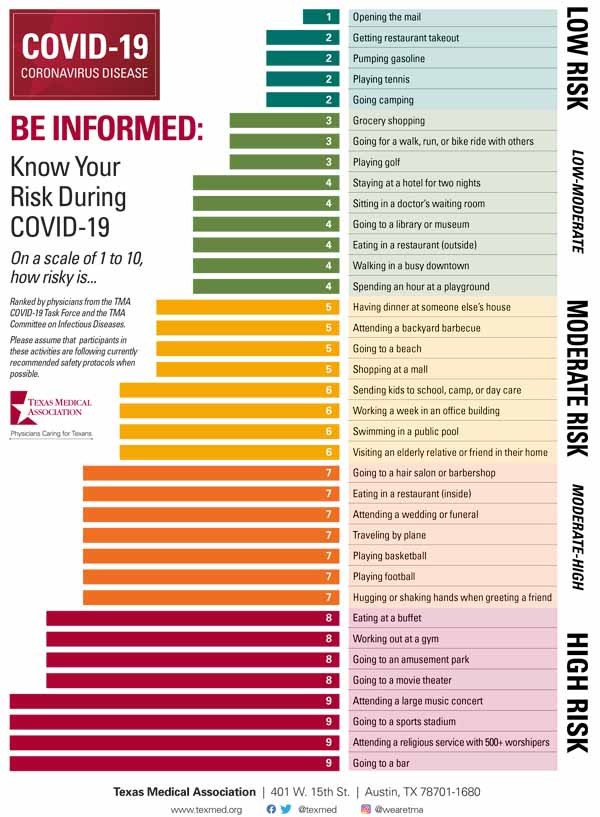 What's the riskiest thing you've done these last few months? For me, it's been mostly opening the mail, pumping gas, and grocery shopping. And it wasn't until last week that I picked up some Popeye's Chicken and had to run a few errands with a sibling while wearing masks in the vehicle. But, that's it! Everything else would seem like walking into a COVID spit cloud, unless they practice those CDC guidelines (like at a professional office for work purposes).
Anyway, check yourself!